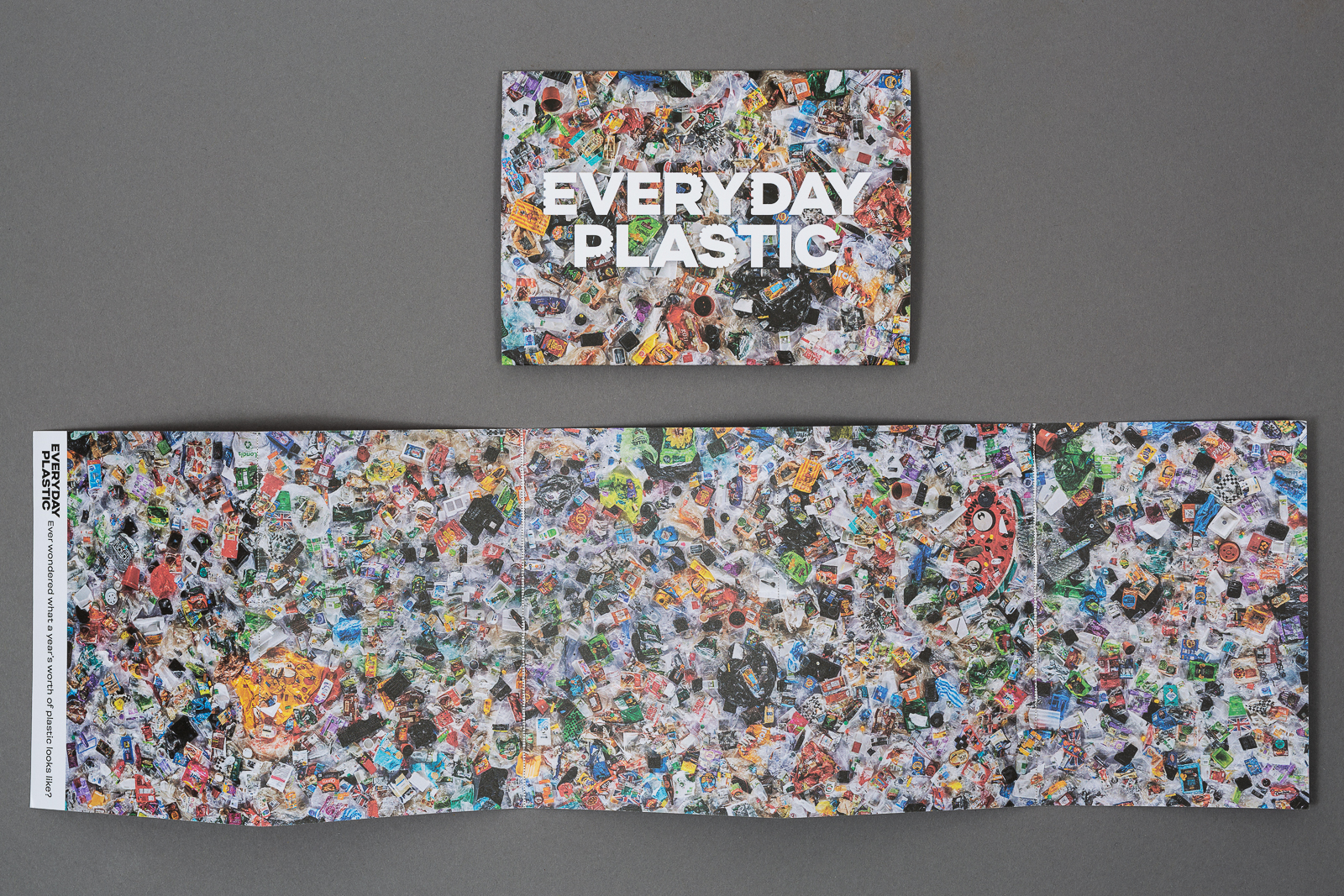 Postcard book
The Everyday Plastic postcard book presents the 13m x 4m mural that was installed at Dreamland in Margate in an A6 concertina fold and special sleeve.

Send 5 unique postcards featuring sections of the mural, individual statistics and messages. or just keep it on your shelf!
Everyday Plastic received national and international coverage in the Guardian, Metro and National Geographic. Shot by photographer Ollie Harrop, each individual item appeared on the mural at actual size.
The postcard book is printed on recycled paper and with oil-free ink
The profit made from selling the print will go to cover initial financial outlays before helping the Everyday Plastic project further its objectives to build awareness and education about plastic pollution.